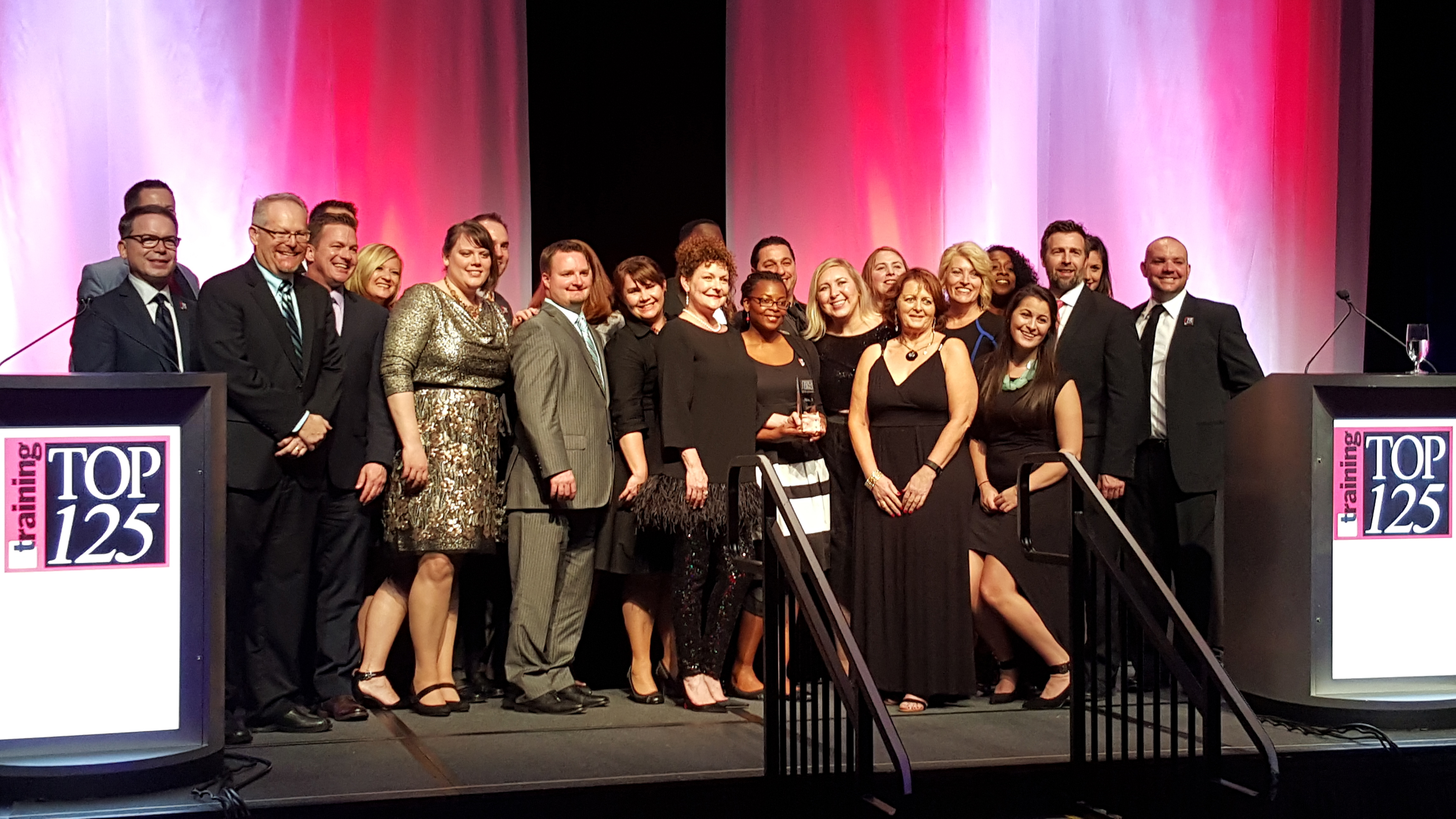 CHG scored a big win this week with our recognition on Training magazine's "Training Top 125" list ranking at No. 3! This is our eighth consecutive year on the list. CHG now qualifies for Training magazine's Hall of Fame.
Announced in Orlando, Fla., on Monday, Feb. 15, our consistent ranking on the "Training Top 125" list demonstrates our learning and development team's commitment to our core value of Continuous Improvement across our divisions.
"Everyone on our amazing learning and development team made this happen," says Drew Clarke, senior director of talent management at CHG. "We have a big group and it was a big effort from everyone to get us in the top 3."
Janet Cattani, director of learning and development for CompHealth, also echoes this sentiment.
"It's the collaborative work between all of our teams at all of the divisions that helped us get this award," Janet says.
Training magazine is a leading business publication for learning and development professionals. The magazine has been publishing its "Training Top 125" for 16 years. Rankings are determined by assessing a range of qualitative and quantitative factors, including financial investment in employee development, the scope of development programs and how closely such development efforts are linked to business goals and objectives.
See the entire list on Training magazine's website.