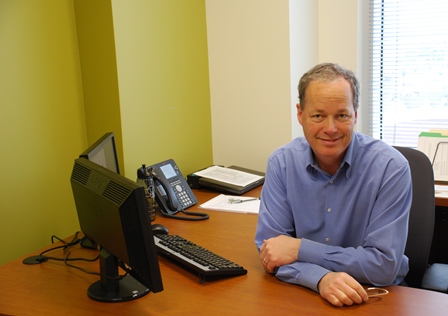 A new group president, Alan McIver, has joined CHG! He will oversee RN Network and CompHealth allied health staffing in Grand Rapids, Mich., and started in his new position Feb. 14.
Alan has more than 20 years of healthcare staffing experience and was most recently the president and CEO of Skipstone Healthcare Staffing in Park City, Utah, a company he founded. He was also previously the president and CEO of Supplemental Health Care in Park City and senior vice president at CareerStaff Unlimited, a healthcare staffing company in Houston, Texas.
"We are excited about the extensive industry experience Alan brings to his new role," explains Scott Beck, chief operating officer and president of CHG. "I am excited to have him join the company and look forward to the insight and experience he brings with him."
Alan also has close ties with CHG—he was a vice president at CompHealth from 1987-1992. Throughout his career, he has worked alongside a few of our leaders, including CEO Mike Weinholtz, group president Pat Kennedy and CompHealth locum tenens vice president Stephanie Rollheiser.
Alan has a strong track record in the staffing industry and has key experience in the areas he will be overseeing at CHG: travel nursing, occupational therapy and physical therapy staffing.