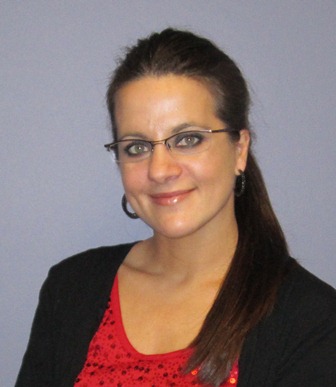 Name: Andrea Adgate
Job title: Administrative supervisor at CompHealth allied health staffing in Grand Rapids, Mich.
Years with CHG: 5
What is your favorite part about working at CHG? The best part about working at CHG is that it allows me to always put my family first! I can count on the people that I work with to support me (and my family) when I have an appointment, or if someone in my family is sick, or one of my boys has a big game that night and I need to leave work early, or if I have a school event I need to attend. Family is everything to me, and it's comforting to know that it's as important to everyone at CHG.
What one story best describes your experience at CHG? It's not really a story, but I think what describes my experience at CHG is that I'm challenged and inspired every day by some event — big or small. I have support from my leaders, who really want to see me succeed and are willing to push me out of my comfort zone to help me grow. I'm inspired by such an eclectic group of co-workers that never fail to surprise me by their willingness to help other people 'Äì be it our therapists and clients, each other, our community or even people they've never met through our contributions to United Way.
If someone asked you what you do, how would you answer them? I tell them I help our therapists get licensed in states across the country to work at facilities in need. My boys would say that I "play on a computer all day."
Why did you choose to work at CHG? I choose to work at CHG because I believe the people here are my extended family members. I'm blessed to have built many friendships that I'm certain will be lifelong. Even more, I actually really enjoy what I do every day! Although I'm not on the front end of what helps the patients we serve, I'd like to think I make a difference in people's lives.
What is your favorite event that you have participated in at CHG and why? My favorite event was the scavenger hunt the whole office did a couple of years ago. I'm certain my team broke many laws that day around Grand Rapids, but it was so much fun and I hope we do it again one day!
What is your favorite core value at CHG? In addition to the obvious, which is Putting People First, I'm also very passionate about Continuous Improvement and am super excited about our upcoming switch to FOX!
If you could choose your last meal, what would it be? It would have to be McDonald's french fries, nachos bellgrande from Taco Bell and a caramel frappuccino from Starbucks!
What five things would you take to a deserted island? Assuming I can't include my family members, I would bring chapstick, a Diet Coke, a cell phone, a laptop and a hair tie.
In a movie about your life, who would you choose to star as you? Megan Fox!