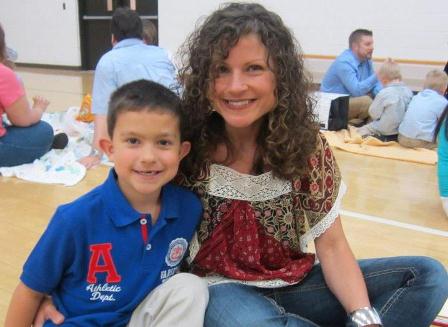 Name: Joy Hall
Job title: Occupational therapy recruiter at CompHealth allied health staffing in Grand Rapids, Mich.
Years with CHG: 3
What is your favorite part about working at CHG? The people — not only my team members, but everyone I come in contact with.
What is your most memorable experience at CHG? Going to the shooting range with my team for hitting our goal. I had never shot a gun before!
If someone asked you what you do, how would you answer them? I provide recruitment services for occupational therapists who are interested in travel therapy.
Why did you choose to work at CHG? I had been working in IT staffing for over 10 years, and I was really interested in getting into healthcare recruitment. CHG/CompHealth gave me the opportunity to diversify my skillset. It's a company that I can see a long future ahead for myself.
What is your favorite core value at CHG and why? Putting People First. It's such a simple statement, but it can be utilized in every part of our lives with internal employees, our therapists and even family members.
What do you like to do when you aren't at work? I love spending time outdoors. Heading to the beaches on Lake Michigan is one of my favorite things to do!
What is your hidden talent? I can catch a baseball in a glove behind my back.
If you could choose your last meal, what would it be? My last meal would need to be loaded with carbs — pizza, breadsticks, cake and ice cream.
What five things would you take to a deserted island? My husband, son, a motor home, generator and soap.
In a movie about your life, who would you choose to star as you? Lucille Ball.