Linda Groth, client associate at CompHealth allied health staffing in Grand Rapids, Mich., has felt like a part of the team and part of the fun from the day she walked through the door. Within her first weeks, she participated and even came in second in a water-pong tournament!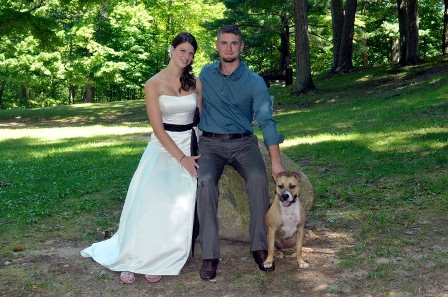 What do you do at CHG and what do you like about your job?
My title is client associate. I work directly with the client representatives in my office and the clients in order to obtain specific information.
When did you come to CHG?
I started at CHG in November 2011.
How did you hear about CHG and what made you want to apply?
I heard about CHG through Chantelle Jones, manager of the physical therapy team. She continuously spoke with me about how awesome the company was and how much leaders care about their employees. I was instantly interested.
Where were you working before you came to CHG?
I was working in the offices of a steel company based in Grand Rapids. I worked there directly after graduating from college.
How has working at CHG compared to your other working experience?
Working at CHG has been amazing compared to my past experiences. It's amazing to work for a company that invests in the employees and actually cares about them. I also love that I am challenged every day and that there are opportunities for advancement and growth in my future. I never felt that before.
What can you tell me about your first day?
The only thing I really remember about my first day (besides all of the training) was being completely amazed by how fun and happy the environment was. I left a company that was very high-stress and had many unhappy employees. The happiness at CHG was a relief to see! Also, at my last company, there was no formal training process. It was very sink-or-swim. At CHG, I was presented with a schedule of a week's worth of training and it was such a relief.
What has been your most memorable experience so far?
The first thing that I learned to embrace at CompHealth was our "fun zone." In my first couple of weeks, we had a water-pong tournament that everyone could participate in. It was really great to have co-workers watching and cheering for me even though I was so new. I felt like part of the team at CompHealth. It was really fun and exciting (not to mention, I came in second in the tournament).
Do you have any advice for new or potential CHG employees?
Be ready to learn and be ready to embrace the culture. This company is like nothing you have ever experienced. Don't be afraid to ask questions and don't be afraid to be yourself. Everyone is completely open and welcoming.