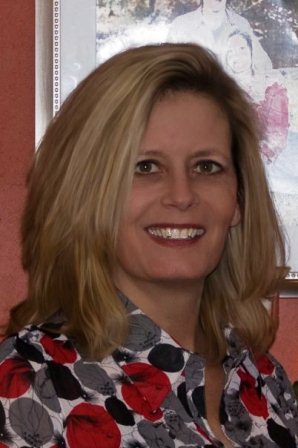 In the Going Places series, we profile leaders at CHG and discover what they've learned throughout their time at the company.
Name: Debbie Kruse
Position: Manager of operations for the occupational therapy team at CompHealth allied health staffing in Grand Rapids, Mich.
Years at CHG: 6
What is your most memorable experience at CHG?
Watching the office come together to support a co-worker who was battling cancer. It's nice to know that our work family is there for us during the tough times.
What is your favorite core value and why? Putting People First. I truly believe that is the foundation of what makes CHG great!
What is your career background and what brought you to CHG? I have a well-rounded background. I have worked in outside sales in the past. I also worked for eight years in district court probation. That position allowed me plenty of practice in having difficult conversations.
What is your favorite part about your job? Helping people grow. It's great when I see something in someone that they don't necessarily see in themselves. I tried for a year to convince Katie Rosenberger, a Business Partner, that she would be perfect for a sales position. She just had such great insight on the business. Finally after passing on positions, after a year she decided to give it a try. Currently, she has been a provider representative for one-and-a-half years and has one of the highest retention rates, along with excellent evaluations from her provider pool!
What do you like to do when you aren't at work? The list is long. My daughter is in college in Grand Rapids and plays on both the soccer and lacrosse teams. I enjoy being close enough to watch her games! I also love photography and crocheting. I have a personal goal to learn a new skill every year. Last year was crocheting, and I did participate with a co-worker, Jill Vanderzand, in a craft show. We did great!
What have you learned about yourself working at CHG? To never stop learning or growing. CHG offers many opportunities for growth both personally and professionally.
How have you grown as a leader at CHG? The culture promotes a unique kind of leadership. I love the focus on the employees through servant leadership. I never knew how exciting it could be to see my team succeed. It's better than a personal win!
Who has influenced you most in your career at CHG and how? I could not possibly pick one person. From Mike Weinholtz on down, the employees at CHG are inspiring.