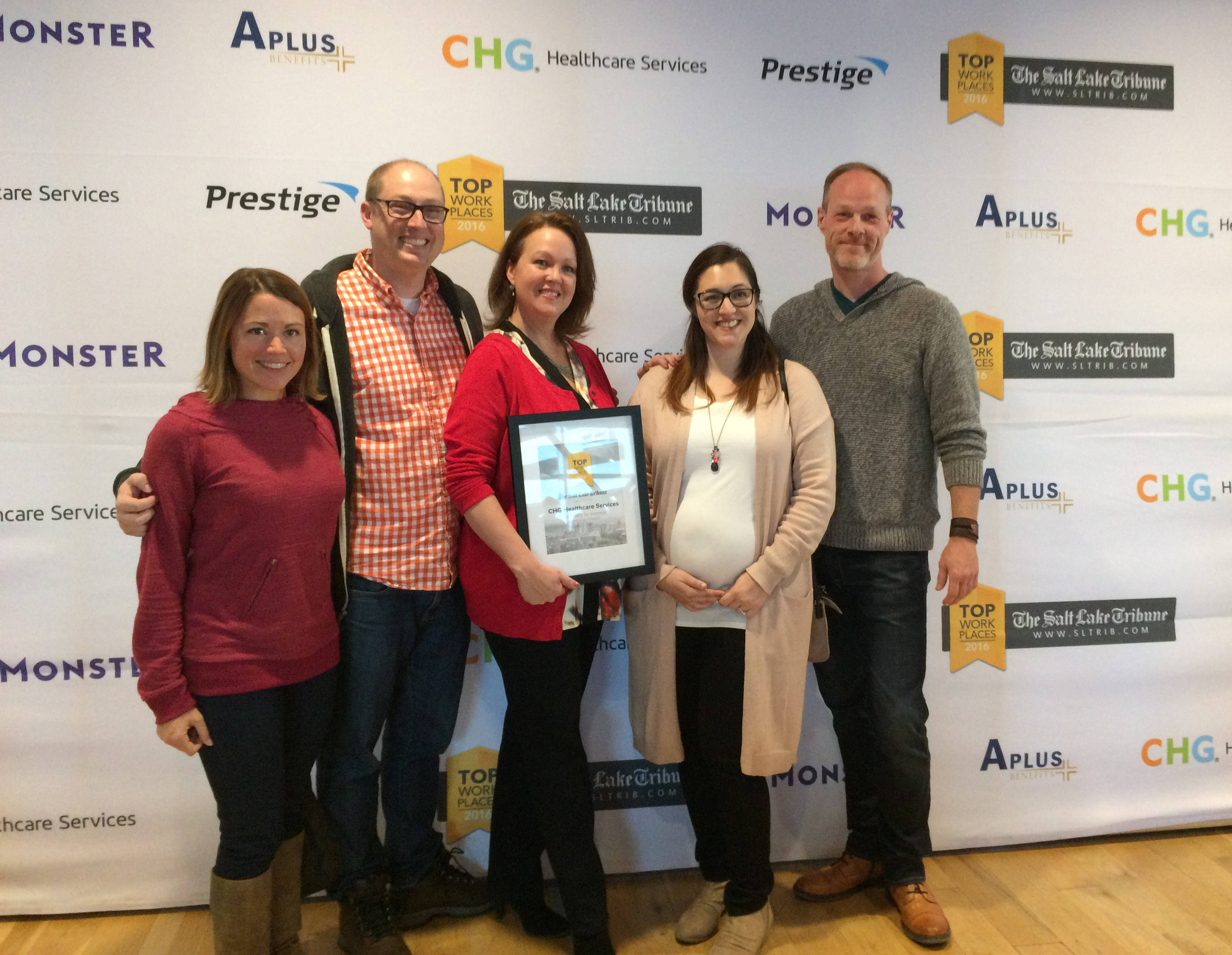 For the second year, Salt Lake Tribune named CHG Healthcare as one of the Top Workplaces in Utah. The list is based on the results of an employee feedback survey, which measures several aspects of workplace culture, including alignment, execution, and connection.
"We know the success of our business is directly tied to the strength of our culture," says Scott Beck, CEO of CHG Healthcare. "Our people make CHG a great place to work through their commitment to our core values. They are dedicated to making a difference every day not only to each other and the medical providers we place, but in our communities as well."
CHG's core values and people-centric culture foster a supportive and caring environment where employees feel free to be themselves and are passionate about the work they do.
Here are five reasons employees love working at CHG:
1. Volunteer Time Off 
Each employee receives eight hours of paid time off to volunteer in the community. In 2015, CHG employees performed 4,000 hours of service.
2. Free Onsite Health Clinics
Employees and their families receive free healthcare, including primary care services, health coaching, and disease management.
3. Employee Compassion Fund
Funded by employees, for employees, the compassion fund provides tax-free financial grants to help employees facing financial hardships.
4. Awarding-Winning Training Programs
From new employees to company veterans, CHG offers a wide-range of learning and development opportunities to help employees remain competitive in their roles and enhance their personal growth.
5. Employee Appreciation Week
CHG devotes an entire week to thank employees for all they do for the company. The week is full of fun activities, including breakfast served by leaders, massages, carnival games, and raffles.
CHG employs more than 2,300 people in eight offices across the country, including Utah, Florida, North Carolina, Connecticut, Michigan, and Oklahoma. The healthcare staffing company ranked No. 18 on Fortune magazine's 100 Best Companies to Work For list.
Are you interested in working at CHG? Check out the open jobs on our careers page.