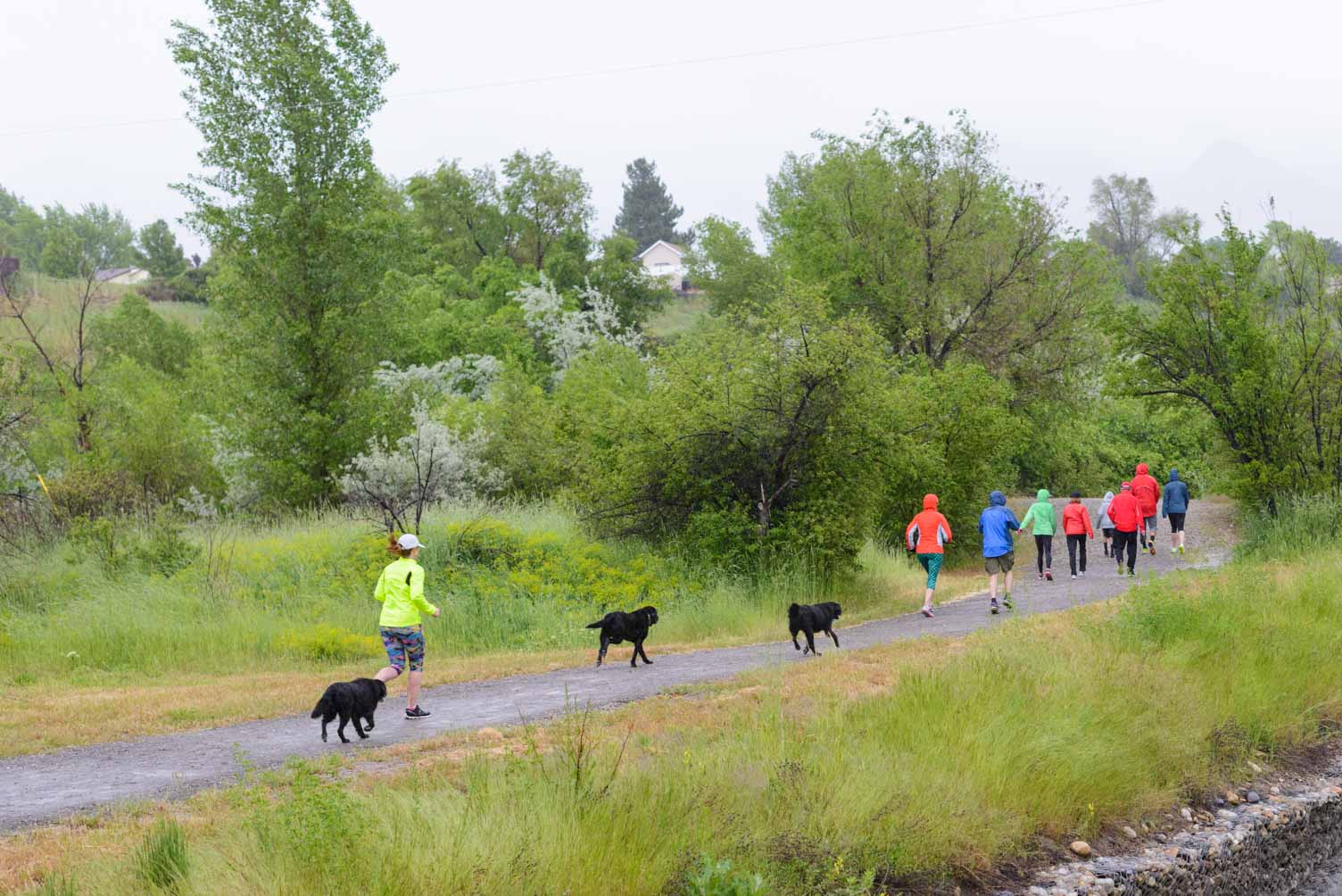 It was a soggy Saturday morning, but that didn't stop CHG employees and their families from a fun run fundraiser for fellow employees in need.
"I was surprised how many people still showed up, even with the weather," says Tyra Pounds," CHG culture specialist. "We had some hardcore runners out there. And all of our volunteers were troopers."
This year marked the third annual Compassion Fund 5K walk and fun run. The event, held May 21, raised more than $1,200, all of which was donated to the CHG Employee Compassion Fund — a program funded by our people for fellow employees facing hardship. In spite of a few sprinkles (OK, the rain got pretty heavy at times), our people braved the conditions for a good cause.
"Rain or shine, people still need our help," says Liz Van Halsema, CHG communications coordinator, who volunteered and participated in the 5K. "Having my co-workers — seeing everyone else do it — helped motivate me. And it was all for charity."
Through employee donations and events like this 5K, CHG helped 15 families in need last year, granting nearly $20,000. This is just one of the many ways we make a difference to our people.
Check out our Facebook page for pictures of the 5K.